Attention A T users. To access the menus on this page please perform the following steps. 1. Please switch auto forms mode to off. 2. Hit enter to expand a main menu option (Health, Benefits, etc). 3. To enter and activate the submenu links, hit the down arrow. You will now be able to tab or arrow up or down through the submenu options to access/activate the submenu links.

VA
»
Health Care
» Parkinson's Disease Research, Education and Clinical Centers
Parkinson's Disease Research, Education and Clinical Centers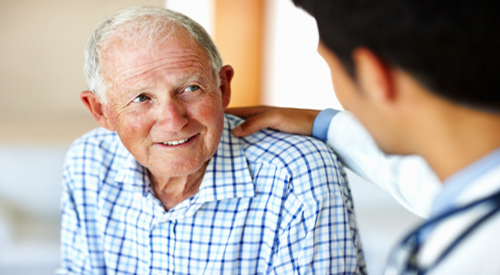 Getting Care
Learn more about getting care for movement disorders at a center near you.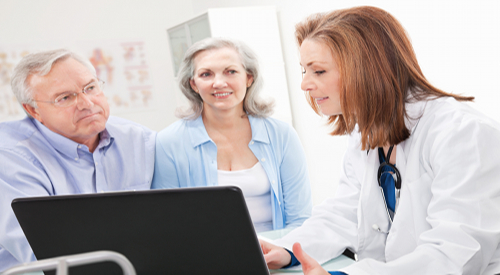 Veterans and Family
Get information about movement disorders for veterans and their family.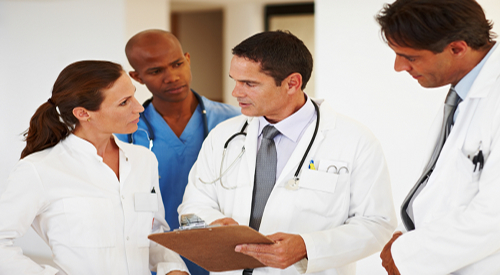 For Professionals
The PADRECCs have information about movement disorders and resources for professionals.

Welcome to the VA Centers of Excellence for Parkinson's disease. To address the needs of the Parkinson's disease Veteran population, in 2000, Congress urged VHA to establish six Parkinson's Disease Research, Education, and Clinical Centers (PADRECCs) for clinical care, education and research. In 2001, based on competitive applications and site visits, six centers were selected: Philadelphia, Richmond, Houston, West Los Angeles, San Francisco, and Portland/Seatttle VA Medical Centers. Each PADRECC serves a geographic region or service area. PADRECC has expanded care through a National VA Parkinson's Disease Consortium of providers with movement disorder expertise. If you are a Veteran and are seeking care, view our Getting Care page for contact information of the six PADRECC centers and the list of VA Parkinson's Disease Consortium Centers.

What are the PADRECCs?
In 2001, the Department of Veteran Affairs (VA) created six specialized centers known as the Parkinson's Disease Research, Education, and Clinical Centers or "PADRECCs". These Centers of Excellence are designed to serve the estimated 110,000 veterans affected by PD through state-of-the-art clinical care, education, research, and national outreach and advocacy. The PADRECCs are staffed by internationally known movement disorder specialists, neurosurgeons, psychiatrists, psychologists, nurses, researchers, educators, social workers, and other PD experts. The PADRECCs are located in Philadelphia, Richmond, Houston, West Los Angeles, San Francisco, and Portland/Seattle. The PADRECCs assist veterans in effectively managing PD and other movement disorders by way of VA pharmacy benefits, physical, occupational, and speech therapies, medical equipment, surgical services, and other valuable resources.
What is Parkinson's Disease?
Parkinson's disease (PD) is a chronic, neurological disease, commonly referred to as a movement disorder. It is caused by a loss of dopamine producing cells in the brain. Classic motor symptoms of PD include tremor during rest, stiff limbs, slowness of movement, and gait and balance problems that progress over time. Non-motor symptoms, such as sleep disturbances, urinary dysfunction, constipation, swallowing problems, mood disorders, and cognitive deficits, can occur as well. There is currently no cure for PD, however, many effective medications and treatment options are available.
More about Parkinson's disease.
What about Parkinsonism and other Movement Disorders?
Notice: When you click on the links provided below, you will be leaving the Department of Veterans Affairs Website. The VA does not endorse and is not responsible for the content of any of the links listed below. Please refer to the VA's official disclaimer at: http://www.va.gov/disclaim.htm
The PADRECCs treat veterans with other types of movement disorders in addition to PD. "Parkinsonism" is the generic term used to refer to slowness and mobility problems that mimic PD. Movement disorders are a group of neurological illnesses affecting one's ability to produce and/or control movement. Other diagnoses commonly treated by the PADRECCs include essential tremor (ET), restless leg syndrome (RLS), dystonia, atypical parkinsonian disorders or "parkinson plus" syndromes (such as Lewy body disease (LBD), progressive supranuclear palsy (PSP), multiple system atrophy (MSA), and corticobasal degeneration (CBD)).
What is a Consortium Center?

A Consortium Center is a VA clinic that offers specialized PD and movement disorder specialty care to veterans who cannot travel to a PADRECC. These Centers are staffed by movement disorder specialists or clinicians with vast experience and/or interest in the field of movement disorders. Currently, 51 Consortium Centers work collaboratively with the PADRECCs to ensure the highest level of care for all veterans.
Locate a Consortium center.
What is the National VA PD Consortium?
The National VA PD Consortium is a professional society comprised of VA physicians, nurses, therapists, and pharmacists with interest and expertise in the field of movement disorders. The Consortium was launched in 2003 by the PADRECCs to expand PD awareness and education across the VA Healthcare System. The Consortium offers peers networking, mentorship, education and training.
More about the Consortium.
Announcements
The VA Parkinson Report, Fall 2023

Parkinsonism added to list of presumptive service connected conditions associated with Agent Orange.
VHA/PADRECC and the Parkinson's Foundation Partnership

March 2020- VHA/PADRECCs and the Parkinson's Foundation (PF) launched a formal partnership to combine their efforts to improve the health, well-being and quality of life of veterans living with Parkinson's disease. Click here to read the partnership announcement. Also, explore our website for PF education materials.